Manfred Weber wins backing of EPP for Commission top job
Comments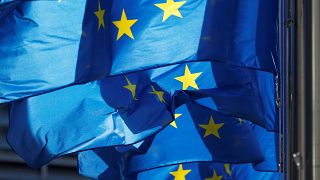 German politician, Manfred Weber won the backing of the European People's Party on Thursday to stand in the race to become the next European Commission president.
Weber will be the centre-right party's Spitzenkandidat or "lead candidate" in the European Parliament election to be held in May 2019.
The current leader, Jean-Claude Juncker, will step down from the post after the European elections in May 2019.
During the campaign, Manfred Weber said that more needed to be done to "reconnect with the European people,"
"Up until now, the assumption has been that democracy worked through the member states - but the reality has been that people don't understand how Europe works, how decisions are taken and perhaps they don't feel very attached to the process, perhaps they don't feel represented by that. He wants to go out and do this," Sir Graham Watson, British Liberal Democrat and former MEP told Good Morning Europe.