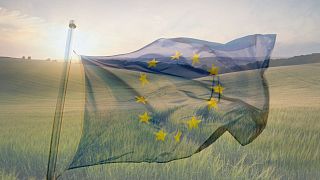 The European Union has been urged to implement legally binding targets to protect biodiversity.
515 MEPs voted on Tuesday to adopt a new ambitious biodiversity strategy that includes calls for 30 per cent of the EU's land and sea to be protected by 2030. 605 MEPs voted in total, with 90 voting against and 86 abstaining.
"We are very satisfied with the outcome," says Spanish MEP César Luena, who wrote the report. "Besides having secured a majority to endorse the main targets of the Commission's strategy, we have also gained support for our ambitious legislative proposals, particularly our call for a European Biodiversity Law."
MEPs say that threatened species must continue to be protected and the 'favourable conservation status' of all protected species and habitats must not deteriorate by 2030. 'Favourable status' is when species have a sufficient population size to ensure their survival into the medium to long term, along with positive future prospects in the face of pressures and threats.
Additionally, at least 30 per cent of species and habitats that do not currently have a favourable status should achieve it, or show a strong positive trend in that direction.
The Parliament also supports the set-up of a European Platform for Urban Greening alongside binding targets on urban biodiversity, such as green roofs on new buildings and banning the use of chemical pesticides.
Pollinators, such as bees, would also be protected under the strategy. They are essential to the environment and the industries that rely on them. Less pollinators mean many plant species would decline or vanish altogether.
Why is biodiversity so important?
Biodiversity is in crisis all over the world, yet it is fundamental to both the planet and people. It provides us with clean air and water, food and medicines. However, only 23 per cent of species and 16 per cent of habitats under the EU Nature Directives are in good health.
Habitat loss and fragmentation, unsustainable agriculture and climate change are leading drivers of biodiversity loss. The EU did not meet its biodiversity targets for 2020.
"The EU Biodiversity Strategy for 2030 has the potential to trigger the transformative change desperately needed to reverse biodiversity loss," says Sabien Leemans, Senior Policy Officer for Biodiversity at the WWF. "We need to make large-scale nature restoration a legal requirement for all Member States because voluntary mechanisms simply do not work. Tuesday's vote is an urgent call to action."
Was there any opposition?
Despite the overwhelming support, some individual MEPs from the European People's Party (EPP), European Conservatives and Reformists (ECR) and Renew Europe had proposed amendments that would have considerably weakened the text. They wanted to make forest restoration non-binding and remove the call for revising the sustainability criteria for biomass.
While these amendments were ultimately unsuccessful, it is a warning. The strategy itself has been approved but it is a non-legislative measure and there will almost certainly be resistance to its implementation.
"The parliament has voted to actually fight the climate and biodiversity emergencies, now the Commission must deliver," says Justine Guine, International Biodiversity Policy Officer of Birdlife Europe and Central Asia.
What happens next?
EU laws need approval from a majority of EU Member States and Parliament. The recent CAP (Common Agricultural Policy) negotiations have shown how difficult it is to introduce biodiversity targets. CAP is the agricultural policy of the European Union. It implements a system of agricultural subsidies and other programmes. The negotiations on reforming the CAP with the aim of curbing agriculture's environmental impact ended with no agreement in May and are due to resume later this month.
Despite the future challenges, many environmental groups have hailed the adoption of the new biodiversity strategy as a moment of hope for combatting the biodiversity and climate emergencies.