Football results
Latest Results
12 may - 14 may
20 aug - 17 may
22 apr - 18 may
21 may
SUNDAY 21 MAY 2017

Barclays premier league

Arsenal

3 - 1

Everton

Burnley

1 - 2

West Ham United

Chelsea

5 - 1

Sunderland

Hull City

1 - 7

Tottenham Hotspur

Leicester City

1 - 1

Bournemouth

Liverpool

3 - 0

Middlesbrough

Manchester United

2 - 0

Crystal Palace

Southampton

0 - 1

Stoke City

Swansea City

2 - 1

West Bromwich Albion

Watford

0 - 5

Manchester City
SATURDAY 22 APR 2017

Barclays premier league

Bournemouth

4 - 0

Middlesbrough

Hull City

2 - 0

Watford

Swansea City

2 - 0

Stoke City

West Ham United

0 - 0

Everton

SUNDAY 23 APR 2017

Barclays premier league

Liverpool

1 - 2

Crystal Palace

Burnley

0 - 2

Manchester United

TUESDAY 25 APR 2017

Barclays premier league

Chelsea

4 - 2

Southampton

TUESDAY 16 MAY 2017

Barclays premier league

Manchester City

3 - 1

West Bromwich Albion

Arsenal

2 - 0

Sunderland

THURSDAY 18 MAY 2017

Barclays premier league

Leicester City

1 - 6

Tottenham Hotspur
SATURDAY 20 AUG 2016

Barclays premier league

Burnley

2 - 0

Liverpool

WEDNESDAY 08 MAR 2017

Barclays premier league

Manchester City

0 - 0

Stoke City

SATURDAY 11 MAR 2017

Barclays premier league

Bournemouth

3 - 2

West Ham United

Everton

3 - 0

West Bromwich Albion

Hull City

2 - 1

Swansea City

SUNDAY 12 MAR 2017

Barclays premier league

Liverpool

2 - 1

Burnley

WEDNESDAY 26 APR 2017

Barclays premier league

Crystal Palace

0 - 1

Tottenham Hotspur

Arsenal

1 - 0

Leicester City

Middlesbrough

1 - 0

Sunderland

MONDAY 15 MAY 2017

Barclays premier league

Chelsea

4 - 3

Watford

WEDNESDAY 17 MAY 2017

Barclays premier league

Southampton

0 - 0

Manchester United
FRIDAY 12 MAY 2017

Barclays premier league

West Bromwich Albion

0 - 1

Chelsea

Everton

1 - 0

Watford

SATURDAY 13 MAY 2017

Barclays premier league

Stoke City

1 - 4

Arsenal

Bournemouth

2 - 1

Burnley

Middlesbrough

1 - 2

Southampton

Sunderland

0 - 2

Swansea City

Manchester City

2 - 1

Leicester City

SUNDAY 14 MAY 2017

Barclays premier league

Tottenham Hotspur

2 - 1

Manchester United

West Ham United

0 - 4

Liverpool

Crystal Palace

4 - 0

Hull City
See all results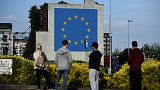 This is the Brief from Brussels, a roundup of all the day's top stories from Europe's de facto political capital.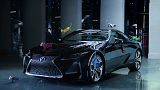 Meet the Lexus Takumi master craftsmen, the most senior craftsmen at Lexus.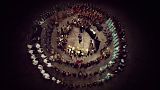 Mark Levinson specially engineers audio systems for the acoustic environment of each Lexus model it is featured in.