Ryanair strikes expand to Germany on Friday
Comments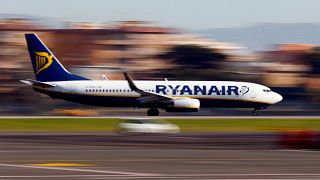 Ryanair strikes will expand to Germany on Friday, at Berlin and Frankfurt.
There are plans to cancel 150 flights in Germany, Belgium, Italy, the Netherlands, Portugal and Spain.
Europe's largest low-cost carrier traditionally employs a significant proportion of its staff under Irish law, which unions say inconveniences staff and impedes them from accessing local social security benefits.
It comes as the European Union orders the low cost budget airline to respect European law and meet European rules on local contracts.
But Ryanair's CEO Michael O'Leary says the demand was "irrelevant" as he says the company had already offered to move staff to local contracts.
Over 92 percent of the airline's scheduled 2,400 flights will be unaffected by the industrial action.