Ryanair has reached an agreement with Union representing pilots
Comments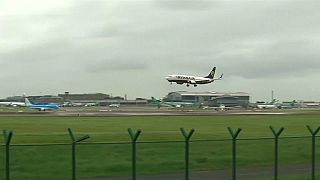 Ryanair has reached an agreement with the trade union representing its Irish pilots.
It's a breakthrough that sent its shares sharply higher, over 5 percent, as the budget airline strives to quell staff protests around Europe.
Passengers have suffered hundreds of flight cancellations this summer because of protests by pilots over the slow progress in negotiating collective labour agreements.
The worst one-day strike earlier in August was when pilots in five European countries disrupted the plans of around 55,000 people.
It also included a fifth 24-hour walkout by around a quarter of its pilots in Ireland.
It prompted Ryanair to propose fresh talks with the help of a mediator which began last week and ended early on Thursday after a 22-hour session.