Amnesty International criticise world leaders in Annual Report
Comments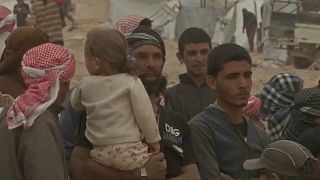 Amnesty International has criticised world leaders for their use of hate speech and fear.
The group launched its findings in Washington for the first time and attacked President Trump for violating human rights at home and abroad.
Lynn Maalouf, Amnesty International's Deputy Regional Director for the Middle East and North Africa said.
''Some of the main trends we've seen covering all of the different countries in this annual report are the spread and the rise of state-sponsored and state encouraged fear, discrimination, minorities, against activists and against different communities.
'' When we see what is happening in Syria, Yemen, and Iraq earlier this year, we see Europe closing its doors to refugees and it's easy for European governments to shut their doors when there is a spread of hate speech against refugees.''