Germany's Chancellor Merkel warns against protectionism ahead of G20 summit
Comments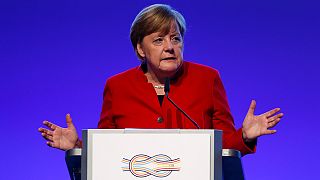 Germany's Chancellor has warned world powers of the dangers of protectionism, ahead of July's G20 summit in Hamburg.
Speaking at a business forum in Berlin, Angela Merkel said that preparing for the meeting of the top economies was like 'herding cats' as officials attempt to reach a consensus among the group.
"We do not want isolation. We want open trade and to fight against protectionism. This will be a tough issue within the G20 negotiations, but when working on a political document, it would of course be a great support for us if the economies in all G20 countries supported it," Merkel said.
Although she didn't make reference to a particular country, the biggest shift towards protectionism has come with the election of US President Donald Trump.