'Diplomatically rude' North Korean envoy to Malaysia expelled
Comments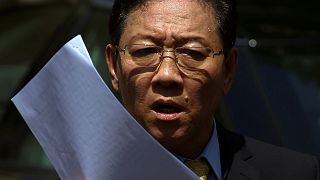 North Korea's ambassador to Malaysia has been expelled from the country after he criticised an investigation into the murder of leader Kim Jong-un's estranged half brother.
Malaysia's Prime Minister
Najib Razak labelled the envoy 'diplomatically rude' when he refused to accept who the victim of the attack was and would not apologise for questioning the integrity of the investigation.
Kang Chol was declared persona non grata on Saturday (March 4) and given 48 hours to depart.
Two women, hailing from Indonesia and Vietnam, have been charged over the killing. Police have also identified eight North Koreans wanted for questioning in connection with the murder, four of whom left Malaysia in the hours following
Kim Jong-nam's death.
The assassins used VX nerve agent to kill him at Kuala Lumpur International Airport. The chemical is so toxic it is on the UN list of weapons of mass destruction.