Israeli soldier Elor Azaria freed pending appeal
Comments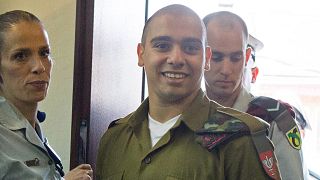 An Israeli soldier sentenced to 18 months in prison for killing a wounded Palestinian attacker will not go to jail while he waits the outcome of his appeal.
20-year-old Elor Azaria was due to begin his prison term on Sunday. However, a court has accepted his lawyers' request for a delay.
Azaria was sentenced in February for shooting 21-year-old Abdul Fatah al-Sharif in the West Bank city of Hebron in March 2016.
An appeal hearing is expected to start within the next six weeks.