Liberation of northern Syrian city of Manbij is major blow to IS
Comments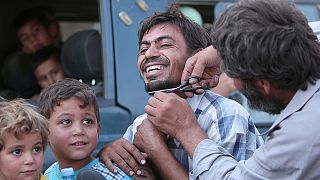 The people of the northern Syrian city of Manbij have been celebrating their liberation from the so-called Islamic State group.
US-backed Kurdish and Arab fighters say they have taken full control of Manbij as part of moves to oust IS from areas it controls along the Turkish border.
The monitoring group the Syrian Observatory For Human Rights said 438 civilians died in over two months of fighting.
Some locals recounted the horrors of IS rule. One man pointed out an area where he said many people were killed by IS: "Here they used to execute people and hung their heads here and leave them for three days. For anything they cut off their heads. It was all injustice, injustice, injustice. They are nothing to do with religion."
Exclusive footage from #Manbij, people fleeing #ISIL. pic.twitter.com/OQYRAlED1L

— Barzan Sadiq (@BarzanSadiq) August 13, 2016
Asked how she felt about IS being driven out, one woman said: "I feel happiness, I feel joy and (it is like a) dream, I am dreaming. I cannot believe it, I cannot believe it. Things I have seen no one should see."
Manbij was crucial to IS as a transit point for foreign jihadists, weapons and supplies on the way to Aleppo further south.
Its capture could create the conditions to move on the militant group's de facto capital of Raqqa.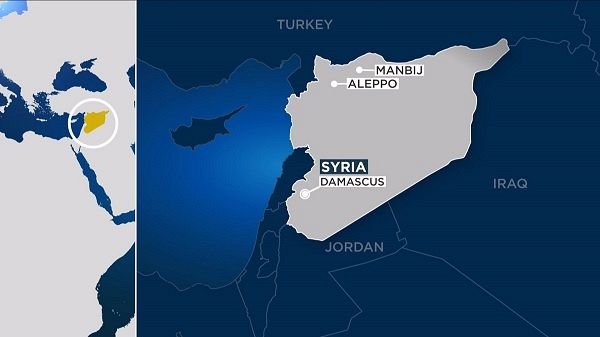 Fate of hostages unclear
There is still confusion about the fate of thousands of inhabitants of Manbij.
There were reports that IS fighters took them as hostages and human shields when they withdrew.
But the Syrian Democratic Forces (SDF) coalition, which retook the city, said on Saturday that some had managed to escape or were released.
"Among the civilians taken by IS there were residents who were used as human shields but also many who chose to voluntarily leave the city for fear of reprisals," according to Rami Abdel Rahman, director of the Syrian Observatory For Human Rights.