Cameron sets out demands for Britain to remain in the EU
Comments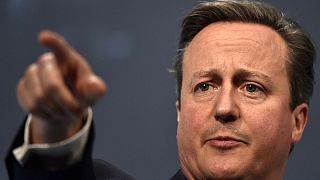 UK Prime Minister David Cameron has formally launched efforts to reform the European Union so that Britain can remain within the bloc.
"The European Union needs to change," he said in a speech in London, laying out demands that he has also put in a letter to European Council President Donald Tusk.
The four key objectives are guarantees of fairness for non-eurozone members, greater competitiveness, exemption from the principle of 'ever-closer union' and tackling freedom of movement abuses.
"The EU needs flexibility to accommodate both those inside and outside the eurozone – both those who are contemplating much closer economic and political integration and those countries like Britain which will never embrace that goal," Cameron said.
He went on: "We need to be honest about this…the commitment in the Treaty of an ever-closer union is not a commitment that should apply any longer to Britain. We don't believe in it. We do not subscribe to it. We have a different vision for Europe."
Other European leaders have already voiced their concerns about a possible 'Brexit'.
Ireland's PM considers idea of Britain leaving EU to be "major strategic risk" https://t.co/At6bCZEXhZpic.twitter.com/B6HtbTjgHZ

— Bloomberg Business (@business) November 9, 2015
Britons will vote in a referendum on EU membership by the end of 2017.
Cameron will campaign to stay in if a deal is reached. If not he said "we will have to think again about whether this European Union is right for us. As I have said before — I rule nothing out."