Britain's finance minister talks up EU reforms, as Brussels digests demands
Comments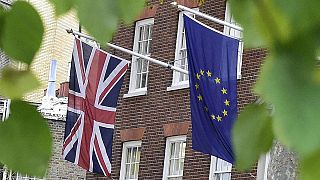 Britain's finance minister has echoed David Cameron's confidence that EU reforms can be secured.
Speaking in Brussels, George Osborne highlighted the economic benefits of renegotiating the UK's ties with Europe.
"These are changes that will improve the European Union for all of its citizens, so we create more jobs," Osborne told reporters.
"There are also changes that mean the EU is more flexible and accommodates differences, so that Britain – who is not in the euro and doesn't want to be part of an 'ever closer union' – can have its national interest respected."
In a letter to European Council president Donald Tusk, Prime Minister Cameron set out his four main objectives:
Safeguarding the rights of non-Eurozone countries
Boosting competitiveness in the EU
Exempting Britain from an "ever closer union," with groups of parliaments able to block European laws
Restricting benefits for migrants from other member states – perhaps the most controversial reform of all
The European Commission has described some of the demands as "highly problematic."
"Prima facie we see a number of elements which appear to be feasible, like finding ways to increase the role of national parliaments," said Margaritis Schinas, EU Commission spokesman.
"Some issues which are difficult, like ever closer union and relations between the euro ins and outs, and some things which are highly problematic as they touch upon the fundamental freedoms of our internal market."
Donald Tusk says negotiations will start next week, ahead of a December summit – when EU leaders will hammer out the details of Britain's new terms.
The Czech Republic is already saying that any changes to free movement would cause a "very serious problem." This, as Britain's Eurosceptics accuse Cameron of setting his sights too low.