Israeli police authorised to seal off parts of Jerusalem in bid to stem violence
Comments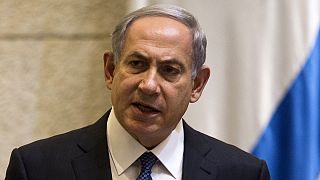 Israel has authorised police to seal off parts of Jerusalem, in a bid to stem a wave of deadly violence between Palestinians and Israelis.
We're working on trying to calm things down
Soldiers will also be deployed to some areas as part of new measures approved at an emergency meeting, convened by Prime Minister Benjamin Netanyahu.
At least seven Israelis and 29 Palestinians – including 10 alleged attackers – have died in the violence.
US Secretary of State John Kerry has said that he is trying to calm the unrest.
"Over the weekend I was in touch with Prime Minister Netanyahu and President Abbas, and we're working on trying to calm things down," said Kerry.
"And I will go there soon, at some point, appropriately, and try to work to re-engage and see if we can't move that away from this precipice."
Kerry said the United States' goal for the region, the two-state solution "could conceivably be stolen from everybody" if violence in the region were to spiral out of control.
"You have this violence because there's frustration that is growing and a frustration among Israelis who don't see any movement," he commented.
"We have another 16 months in this administration and I can assure you that we're going to stay engaged and work through these issues, because there are options."
Violence has been stirred in part by Muslim agitation over increasing Jewish visits to the al-Aqsa mosque compound in Jerusalem.
There is also increasing speculation that Palestinians could be embarking on another intifada or uprising.