Syria: Spanish journalists missing, presumed kidnapped
Comments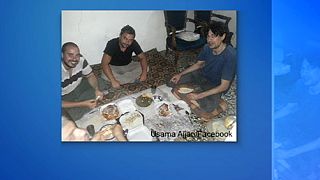 Three Spanish journalists have gone missing after entering Syria in mid-July.
Spanish media reports the group are believed to have been kidnapped.
Antonio Pampliega, Angel Sastre and cameraman Jose Manuel Lopez travelled to Syria via Turkey on July 10, 2015, and have not been heard from since July 12.
They were said to be working on an investigative report in the northern city of Aleppo, near to areas controlled by the self-styled Islamic State.
Over the past year, the Islamist group has kidnapped and killed a number of Western journalists in civil war-torn Syria.
A further three Spanish journalists were taken in the Aleppo region in 2014 and released in March this year, after 194 days in captivity.