Tunisians vote in second round presidential election
Comments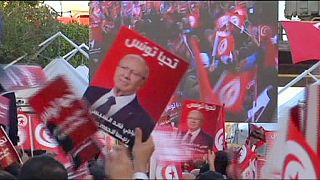 The final step in Tunisia's transition to full democracy following the 2011 revolution takes place on Sunday with voters going to the polls in the second round of presidential elections.
The two candidates in the run-off vote are Beji Caid Essebsi and Moncef Marzouki.
Essebsi, the veteran leader of the secular Nidaa Tounes party, has dismissed critics who fear a return to Tunisia's old order. He was an official in toppled autocrat Zine el Abidine Ben Ali's regime.
Essebsi narrowly beat his opponent Moncef Marzouki in the first round of the presidential election. However, neither candidate won enough votes to avoid a run-off on Sunday.
Marzouki is a rights activist and has warned that a return of officials from Ben Ali's one-party regime would go against the revolution that led to democracy.
However, Marzouki's critics have linked him with the Islamist-led government that took office in 2011, often blamed for mishandling the economy and security.
Key to winning the election will be the votes of supporters of Islamist party Ennahda and the left-wing Popular Front.