Tunisia prepares for presidential election run-off
Comments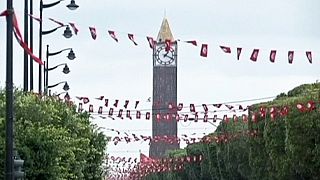 Tunisia is preparing for Sunday's landmark poll when the country will hold a run-off of its first presidential democratic election. Neither of the two front runners failed to win an outright majority in the first round last month.
Beji Caid Essebsi contends he is the experienced transition statesman the country needs. But the 88-year-old must convince voters to look beyond his links with the autocratic Zine El Abidine Ben Ali who was accused of rigging elections for 24 years before the country threw him out.
Veteran dissident, Interim President Mohamed Marzouki, a human rights activist, says a win for his opponent would undermine the "Jasmine Revolution." "Essebsi is not a democrat. He doesn't know what democracy is," he said in the run up to the vote.
Marzouki faced protests during the election campaign for his association with the Islamist Ennahda party. It did not put forward a presidential candidate but they and Marzouki have been seen to encourage each other. He was elected as part of a power sharing deal between the Ennahda party and its two smaller secular coalition partners.
In the first round Essebsi secured 39 percent against 33 percent for Marzouki. A second win for the 88-year-old would be tempered by the economic challenges facing Tunisia and the need for tough austerity measures to ease the budget deficit.
His Nidaa Touness party's slim margin in Congress also means it will be forced to compromise when lawmakers choose a prime minister and form a new government. It is unclear if Nidaa Touness would be able to work with the leftist Popular Front or the Islamists Ennahda in a national coalition.
This week marked the fourth anniversary of the death of Mohamed Bouazizi whose self immolation triggered the uprising against the rule of Ben Ali. Many of those who took part will be watching the run off closely. "We will keep fighting for the freedoms we won," said one.