French MPs vote to recognise Palestinian state
Comments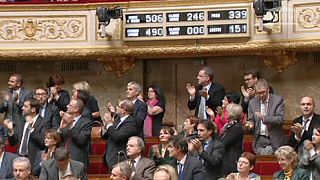 The French parliament has voted in favour of recognising the state of Palestine by a large majority.
MPs voted 339 in favour and 151 against.
Israel had earlier urged the French parliament to vote against the resolution.
It is a symbolic move and follows similar votes in Britain, Spain and Ireland.
France's government is pushing to revive Israeli-Palestinian peace talks.
Many European countries are frustrated with the stalemate in peace talks, and with the Israeli government's actions in Gaza.