French vote for Palestine statehood divides opinions in Middle East
Comments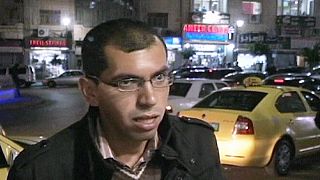 The French parliament's vote in favour of a Palestinian state is not binding on the French government, but like other votes in Europe it will be noticed in the Middle East.
Among Palestinian officials and ordinary people in Ramallah, there's hope it marks a step towards real statehood.
"France is a member of the European Union and supports the Palestinians in this, in general this step for some people is only symbolic but it is very important to the Palestinian people," said a young man called Zaid Jindiya.
Israel's Prime Minister Benjamin Netanyahu called the French vote a "grave mistake".
In the coastal town of Netanya, north of Tel Aviv, some Israelis found it unproductive.
"I think the vote of the French Parliament is not a good thing… (it) will not help for the discussion between and Israeli and Palestinians," said Israeli Frank Mamo.
The differing opinions are not only to be found among Israelis and Palestinians.
Back in France, which has the largest Jewish and Muslim populations in Europe, flare-ups in the Middle East tend to aggravate tensions between the two communities.
Opposition politicians from the centre-right have criticised the vote in parliament, which has a Socialist majority.
"It will add fuel to the fire in a region that doesn't need that at all," said Christian Jacob, leader of the conservative UMP party in parliament.