A revolution in the world of dentistry
Comments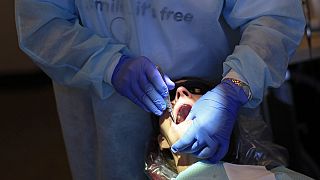 The dreaded dentist's drill may soon become a relic of the past as a new technique to treat tooth decay emerges. Researchers at King's College in London, among them Professor Nigel Pitts, are in the process of developing a painless procedure to heal a decaying tooth that could be ready for public use within three years.
The technique, Electrically Accelerated and Enhanced Remineralization, is a technological innovation that speeds up a tooth's natural healing process through the use of low frequency electrical currents. According to the British newspaper, The Guardian, the two step process involves preparing the damaged area of enamel and then pushing the necessary minerals, such as phosphate and calcium, into the repair site with tiny electrical currents. In this way, cavities can be filled quickly without noise or pain.
This new innovation will not cost more than the current cavity drilling technique, will even whiten your teeth, and may soon have people running to the dentist.