UK PM Cameron bows out at 'final EU summit'
Comments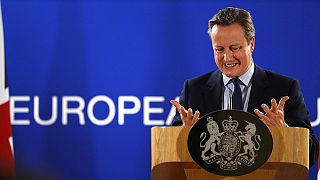 British Prime Minister David Cameron has bowed out of his final Eu summit by urging his successor to forge strong ties with the bloc.
"This is a sad night for me," says Cameron. "I threw myself in, head, heart and soul. And I didn't succeed."
"While we seek the best possible partnership that we can after leaving the European Union, it is impossible to have all of the benefits of memberships, without some of the costs of membership. That is something the next government is going to have to think through very carefully."
The outgoing premier said the UK would not "turn its back on Europe."
Meanwhile, European Commission president Jean Claude Juncker sought more clarity from the leave camp.
He said that if a Leave campaigner became the next British prime minister then they should trigger the EU's exit clause -Article 50 – immediately.
"What i don't understand is that those who wanted to leave are totally unable to tell us what they want. But i hope that the notification by the next British government will arrive as soon as possible."
Our correspondent, Isabel Marques da Silva, reports that an informal meeting of 27 EU leaders will be held on Wednesday.
The leaders will reflect on the kind of relationship they want to have with the United Kingdom in the future, our correspondent adds.