Schulz urges UK to make a speedy EU exit
Comments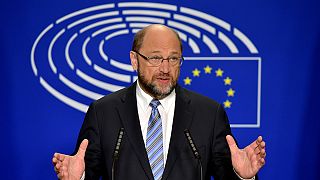 The European Parliament President Martin Schulz said the EU had a duty to respect the result of the Brexit referendum and criticised those who say "the institution never listens."
He also said he and many others in Brussels were profoundly shocked by the outcome.
"As president of parliament I've never experienced such an atmosphere in the building and it's quite understandable and logical. Britain's decision last Friday will certainly change the character of the EU and it will definitely change the character of the UK," added Schulz.
My full speech at #EUCO summit #Brexithttps://t.co/oO1Vq83QN6

— EP President (@EP_President) June 28, 2016
Schulz also urged the UK to speedily invoke Article 50 of the Treaty on European Union to hasten its exit and keep uncertainty to a minimum.