Digital copyright: do you know your rights?
Comments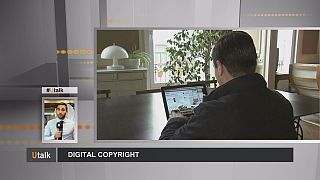 What is the EU's position on copyright in the digital era? George from Malta asks: "EU copyright rules are being reviewed to make them appropriate for the digital era. This is an opportunity notably to clarify what users are entitled or not to do with copyrighted digital content. So, for instance can I currently lend or resell my e-books?"
Agustín Reyna, a senior legal advisor at BEUC -"the European Consumer Organisation":http://www.beuc.eu/ responds:
"Unlike physical or traditional books, consumers are not allowed to resell or transfer ebooks. And this is because the European legislation makes a difference between traditional goods and digital content products."
Can I make backup copies of my DVDs?
"The possibilities of making backup copies of a DVD or a video game for instance are often limited by the application of the so called Technical Protection Measures. Currently consumers do not have an enforceable right to make product copies despite the fact they pay for this possibility in the form of private product copyright levies."
(Technological Protection Measures are any technological devices or tools that prevents unauthorised or illegal access to, or copying or reproduction of, copyright materials or content).
Private product copyright levies are charged on all kinds of digital hardware equipment and devices,anything that can potentially be used to make copies of music, films and other copyright-protected content.)
Copyright vote should highlight need to adapt current laws to digital reality. #GeoBlocking = anachronism of single market MarietjeSchaake</a></p>&mdash; The Consumer Voice (beuc) 9 Juillet 2015
Can I use my video-game console as a PC by installing an open-source operating system?
"That question will be defined in the so called licence. And we have identified that some manufacturers for example limit the possibility for consumers to install an operating system that is different from the one provided by the manufacturer. Even more some unfair clauses even allow manufacturers to delete from distance the operating system that is not the one provided with the game console."
Can I upload a remix of a song on a social platform to share it online with my friends
"You can indeed upload a remix of song for exemple or a video on a social network or on a sharing video platform. The problem is that your content might be blocked or even taken down because of a copyright infringement. Currently consumers are the least protected when it comes to creative content out of existing copyrighted works."
_If you would also like to ask a question on Utalk, click on the button below_
http://www.beuc.eu/digital-rights/copyright