Crimea attack: was more than one person involved?
Comments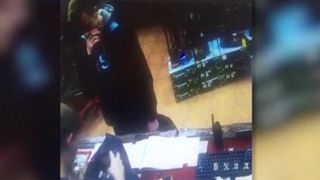 As Crimea mourns the death of 20 people at Kerch college, some of the pupils who were there during the attack, think there was more than one person involved.
It's after an explosive device was detonated in the polytechnic and 18-year-old Vladislav Roslyakov ran through the school on a shooting rampage, killing his fellow pupils and wounding around 40 of them.
Eyewitness says, "There wasn't just one attacker, there were several of them, because shots were coming from several directions. We were being executed. My friend told me that when she was running away, she saw how bodies were falling just behind her".
The Investigative Committee says it was still working to establish the motive that recalled similar shooting sprees carried out by students in U.S. schools.
The eyewitness adds, "I didn't know him in person, but I was told that he was quiet, didn't talk to anybody, had no friends, [but] had no problems in conversations. Friends say that they never expected anything like this from him. They [friends] believe that it was a "fake" he just couldn't do it. But yes, he bought ammo and weapons. Someone has promised "A pile of gold" to him, and he believed it", and that he was just framed. Because even after he killed himself, the shooting continued, there was more than one person".
Stunned residents gathered as Orthodox priests sang prayers in the street, leading a memorial service near the college.
Russia annexed Crimea from Ukraine in 2014, prompting international condemnation and Western sanctions, but since then there have been no major outbreaks of violence on the peninsula.
Galina Polonskaya, Euronews says, "Since early in the morning, citizens of Kerch have come here, to the makeshift memorial erected near the college. People have put flowers, pray and express their sorrow for the victims of this terrible tragedy".