Disney casts straight actor Jack Whitehall in gay role, sparking debate
Comments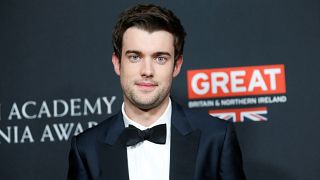 Copyright

REUTERS/Danny Moloshok
Social media users have been voicing their opinions as Disney cast heterosexual comedian and actor Jack Whitehall as its first openly gay character in new film the Jungle Cruise.
The 30-year-old UK native will star alongside Emily Blunt and Dwayne Johnson in the feature.
MTV presenter and comedian James Barr said "Jack Whitehall is amazing" and called the move a "huge moment for the LGBTQ+ community" but labelled it "frustrating to cast NonGay people in gay roles".
While son of the late Oscar-nominated Egyptian actor Omar Sharif directly addressed Disney on Twitter: "Your first significant gay role will be played by a straight white man perpetuating stereotypes? Fail! This ship should sink."
One social media user said that those who didn't see the issue with Disney's casting were "part of the problem".
However, gay MP for the UK's Labour Party Wes Streeting, was more positive about the selection, posting: "Shock as actor is asked to play someone different from themselves. Isn't that kind of the point?
"Wouldn't always casting gay actors in gay roles be condemned for typecasting?"
Whitehall said he was "honoured" to be part of the film, which is currently being shot.
The criticism came as actress Ruby Rose deleted her Twitter profile amid a backlash over her casting as Batwoman, the first openly-lesbian superhero protagonist.
The Australian describes herself as "gender fluid" and some suggested a lesbian actor should play the character.
"I came out at 12? And have for the past 5 years had to deal with 'she's too gay'," said Rose.
Others said a Jewish actress should be chosen for role CW Network role, as the character is also Jewish.