Italy international footballer Davide Astori found dead aged 31
Comments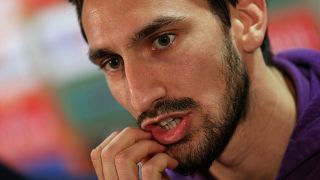 Fiorentina captain Davide Astori, 31, died of a sudden illness on Sunday morning, the Serie A club said on Twitter.
"Fiorentina is deeply upset to have to announce that its captain Davide Astori has passed away, victim of a sudden illness," said the statement.
"Due to the terrible and delicate situation, and above all for the respect of his family, an appeal is made to everyone's sensibility."
Florentina's Serie A match at Udinese was postponed after the news, according to a statement from Udinese.
The Italian football team paid their respects to the Astori's family on Twitter.