Saudi Arabia gets new crown prince
Comments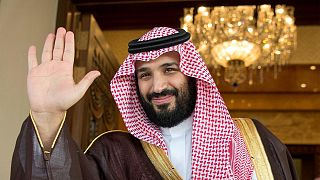 Saudi Arabia's king has appointed his son Mohammed bin Salman as crown prince – replacing his nephew, Mohammed bin Nayef, as first in line to the throne.
King Salman's decree also means 31-year-old Prince Mohammed bin Salman will become deputy prime minister while continuing as defence minister.
He has been responsible for organising Riyadh's war with Yemen and dictating the country's energy policy.
57-year-old Mohammed bin Nayef has pledged allegiance to the new crown prince.
Insiders say the 31-year-old's promotion confirms him as next ruler of the kingdom.
The surprise announcement follows two-and-a-half years of major changes in Saudi Arabia, including the war in Yemen and major changes in energy policy.