Russia checking out reports ISIL leader killed
Comments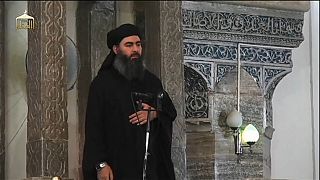 Russia's defence ministry says it is checking out reports that one of its airstrikes killed the leader of ISIL late last month in Syria.
Various reports have been circulating in recent days about the fate of Abu Bakr al-Baghdadi after military action near Raqqa.
Russia says it targeted a gathering of dozens of ISIL commanders and fighters and it is reported Baghdadi may have been present.