Several students feared dead in Japan avalanche
Comments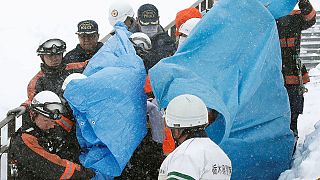 Rescue teams have begun the desperate search for survivors after an avalanche hit a group of high school students and teachers climbing in central Japan.
Up to eight people are feared dead and two were in a critical condition, according to officials. It was not immediately clear how many of the victims were pupils.
The avalanche happened near a ski slope in Nasu, 160km north of Tokyo, where 52 students and 11 teachers were climbing.
A fire department official explained that avalanches occur once or twice a year at this spot, but nothing on this scale.