US Defence Secretary Mattis in Brussels for NATO meeting
Comments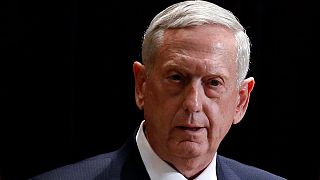 New US Defence Secretary Jim Mattis will address one of the most anticipated NATO meetings in years on Wednesday.
President Trump's contradictory remarks on NATO and praise for Russia's Vladimir Putin have unsettled allies but NATO Secretary-General Jens Stoltenberg is staying positive.
"As long as we are strong, as long as we are united, as long as we are predictable, then we can also engage in a political dialogue with Russia," Stoltenberg told reporters in Brussels on Tuesday.
"So I welcome a dialogue between NATO and Russia, but also of course between NATO allies, including the United States and Russia."
2 days of meetings ahead, a #DefMin preview by @JensStoltenberghttps://t.co/uWmvdfgvXSpic.twitter.com/1snn3VYH65

— NATO (@NATO) 14 février 2017
Defence ministers want reassurances about the Trump administration's commitment to the North Atlantic Treaty Organisation, which has guaranteed Europe's security for almost 70 years.
But Mattis is also set to echo longstanding US calls that European allies should invest more on defence.