Russia and US to talk Aleppo rebel withdrawal as Syrian army advances
Comments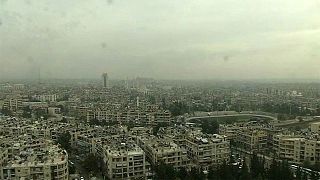 Syrian government forces and their allies have advanced into another rebel-held part of eastern Aleppo – according to an opposition official and the UK-based monitoring group, the Syrian Observatory for Human Rights.
The latest army attack, which saw fierce clashes around the Old City, aims to cut off another area of rebel control and tighten the noose on opposition-held districts where thousands of people are trapped.
The Russian Defence Ministry claims rebels deliberately shelled a Russian military field hospital in Aleppo after it had started receiving civilians.
According to Moscow, a female military medic was killed and two others were injured.
Russia's Foreign Minister Sergei Lavrov has said he is confident Moscow and Washington can reach a deal this week on the withdrawal of all rebels from eastern Aleppo.
"Now, following a US proposal, Russian and American experts in Geneva are beginning to work on the problem of eastern Aleppo. The aim of this work is complete withdrawal of all rebels from the eastern part of the city, which Russia had long supported," Lavrov said.
Video said to have been filmed on Monday in rebel-held Idlib province and believed by Reuters to be genuine shows what appears to be cluster bombs hitting the skyline.
The areas are said to be targeted by Russian military planes backing Syrian government forces.
The Syrian Observatory for Human Rights says more than 70 people were killed in the province on Sunday.