Denmark: Syrian refugee and two children found dead in a freezer
Comments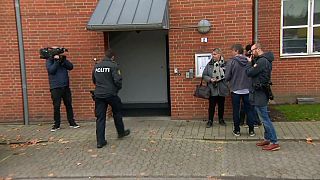 The remains of a Syrian refugee and her two children have been found in a freezer in their flat in Denmark.
Police have said the 27-year-old woman and the two girls, seven and nine, had been killed but gave no further details.
A search has begun for the woman's husband who is thought to be a suspect.
The family arrived in Denmark last year and later received refugee status.