US condemns ''failed'' North Korea ballistic missile test
Comments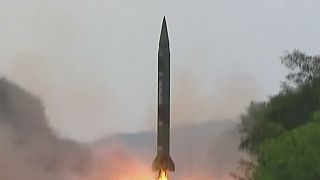 The US military has condemned a ''failed'' North Korean test launch of an intermediate ballistic missile near the northwestern city of Kusong.
Pentagon spokesman US Navy Commander Gary Ross said, ''We strongly condemn this and North Korea's other recent missile tests.''
Last month, Pyongyang said it had successfully carried out its fifth nuclear test, in defiance of UN resolutions.
A 5.3 magnitude earthquake had earlier been detected near the test site.