What next for Uzbekistan? President Karimov stable, but in intensive care
Comments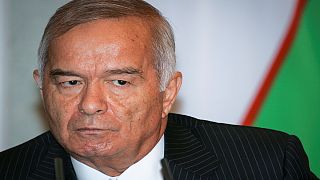 Uzbek President Islam Karimov's daughter has confirmed he is in a stable condition, but remains in intensive care, after suffering a brain haemorrhage on Saturday.
Lola Karimova-Tillyaeva made the announcement on social media.
Her father, who has been Uzbekistan's head of state since it was Soviet run, has no clear successor. Constitutionally, there is no vice president and power should be passed to Senate Speaker Nigmatilla Yuldashev.
However, experts predict the transition will be decided among the 78-year-old leader's inner circle.
They say either Prime Minister Shavkat Mirziyoyev or his Deputy Rustam Azimov could be in line for the job.
A failure to reach consensus could destabilise Uzbekistan. Located north of Afghanistan, the mostly-Muslim nation has long been targeted by Islamist insurgents.