Uzbek President Islam Karimov in hospital
Comments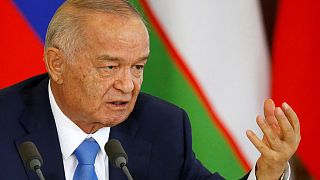 Uzbekistan's president Islam Karimov has been taken to hospital, prompting rumours that he is seriously ill.
A short statement released by the government on Sunday said the 78-year-old was undergoing an examination, and further treatment would take a certain period of time.
Unconfirmed reports claim he has suffered a stroke.
Karimov has been leader of the former Soviet republic, which borders Afghanistan, since before it gained independence in 1991.
Last year he secured another five-year term winning more than 90 percent of the vote in an election Western observers criticised for lacking any real opposition.
The absence of strong political institutions in Uzbekistan, coupled with the fact the president has no apparent heir, has raised concerns over any possible power transition.
The country is due to celebrate its 25th anniversary of independence on September 1, an event Karimov routinely attends.