Turkish PM says Syria border must be cleansed of threats
Comments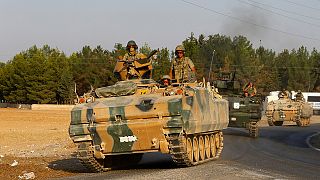 Turkey's prime minister says any Kurdish entity at its border will not be tolerated.
As Ankara sent more tanks across its frontier into Northern Syria, Binali Yildrim said Turkish forces will stay in Syria until the area is cleared of so-called Islamic State (ISIL) and other militants, referring to the Kurdish People's Protection Units (YPG).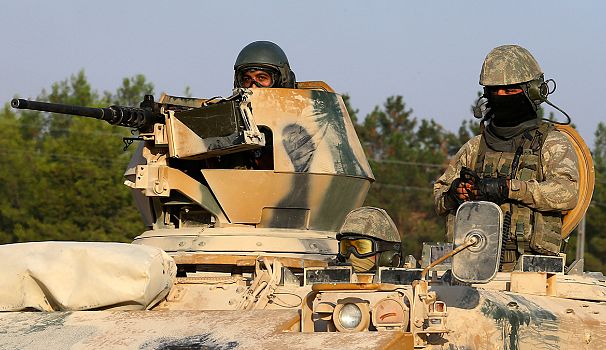 "Turkey will not tolerate any Kurdish entity at its border. We consider this a great threat to our national security," said Yildrim on Friday, after a truck bombing by Kurdish insurgents killed at least 11 police officers in the Turkish town of Cizre.
Turkish troops fired on YPG fighters south of Jarablus on Thursday (August 25). Washington, however, has backed the YPG in a separate campaign against ISIL in northern Syria, highlighting the cross-cutting of interests of two pivotal NATO allies.
Ankara views the YPG as a threat because of its close links to the Kurdistan Workers Party (PKK) waging an insurgency in Turkey.
The PKK, listed as a terrorist organisation by Turkey, the United States and the European Union, claimed responsibility for Friday's attack in Cizre.
The suicide bombing came two days after Turkey launched its first major military incursion into Syria, an operation to drive ISIL out of the border area, and prevent Kurdish militias from seizing ground in their wake.
Syria's civil war is one of the bloodiest, most complicated conflicts in the world today https://t.co/gvp6VcFUxIpic.twitter.com/b34fW9wHBU

—

CNN

International (@cnni) August 27, 2016