German police carry out terror raids
Comments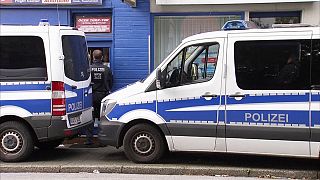 Police in Germany have carried out a series terror raids across the western state of North Rhine-Westphalia.
In Duisburg and Dortmund, the premises of Islamic preachers suspected of trying to recruit young men to fight in Syria and Iraq were searched.
There were also reported raids in Lower Saxony.
In a separate incident on Tuesday, a 24-year-old Syrian refugee was also arrested after police received a tip-off that he was planning a terrorist attack.
Germany remains on high alert after a spate of violent incidents in recent weeks left 15 people dead and dozens injured.
Two of those attacks, including one in Ansbach, were claimed by ISIL and three of the attackers were asylum seekers.
In response, Germany's interior minister is set to propose a raft of new security measures on Thursday, including speedier deportations of suspected terrorist attackers and criminals.