Feisty Farage tells MEPs 'You're not laughing now'
Comments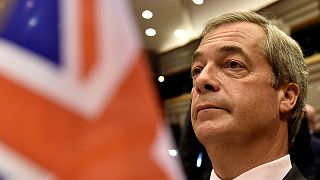 In a highly-charged session in the European Parliament in Brussels on the UK's vote to leave the European Union, former Belgian Prime Minister Guy Verhofstadt slammed the tactics of the 'Leave' campaign, particularly those used by UK Independence Leader Nigel Farage.
"What makes it so hard for me, and I think the other group leaders and for everybody here in this house, is the way it succeeded (the Brexit). Absolute negative campaign. The posters of Mr Farage showing refugees like in Nazi propaganda because he copied it at that moment," Verhofstadt said.
The accusations were followed by counter-accusations and insults during the emergency debate.
Heckled and booed Farage
offered a tongue in cheek response.
"Isn't it funny – when I came here 17 years ago and I said that I wanted to lead a campaign to get Britain to leave the EU, you all laughed at me. Well, I have to say, you're not laughing now, are you?!"
Farage added: "I know that virtually none of you have ever done a proper job in you lives… or worked… or worked in business… or worked in trade… or indeed ever created a job."
The European Commission President Jean-Claude Juncker appeared to lament that he would not spar with Farage again.
''I liked very much Mr Farage, to debate with you. We have a similar sense of humour, you have it, I have it too. I just regret very much that it's the last time that we can debate because you're not coming back," Juncker said.