Please don't go - EC President Tusk appeals to UK voters
Comments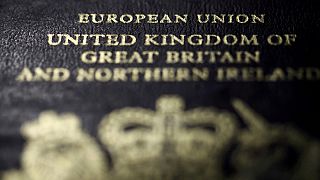 European Council (EC) President Donald Tusk has appealed directly to British voters days ahead of the UK referendum on EU membership.
"Stay with us, we need you. Without you, not only Europe, but the whole western and transatlantic community will become weaker," Tusk said.
"Together, we will be able to cope with increasingly difficult challenges of the future."
Tusk's intervention comes as the most recent polling suggested that the chances of the UK voting to leave the EU had receded somewhat after a late search for Leave last week.
Major online polls by Opinium and YouGov, published on Saturday evening, suggested that the Remain and Leave were again neck and neck.
Meanwhile, UKIP leader Nigel Farage has defended his party's controversial poster – depicting migrants and refugees and entitled 'Breaking Point.'
The EU has failed us all. We must break free of the EU and take back control of our borders. pic.twitter.com/CIHN8ifQHg

—

UKIP

(@UKIP) June 16, 2016
Farage, who is not part of the official Vote Leave campaign, said of the poster: "It (the poster) is basically saying 'look, why are we the member of a club whose migration policy is a disaster, whose currency is leading to such misery. We simply shouldn't be there'."
The poster was unveiled last Thursday, just hours before the fatal attack on Labour MP Jo Cox. Farage said the timing of the launch of the poster was "of course deeply unfortunate."
Critics have called it the poster racist and suggested it incites hate.
Your new poster resembles outright Nazi propaganda, Nigel_Farage</a>. Thanks to <a href="https://twitter.com/brendanjharkin">brendanjharkin for pointing it out. pic.twitter.com/Rd89XZSvfD

— Connor Beaton (@zcbeaton) June 16, 2016
Elsewhere, Conservative politician Baroness Warsi has announced that she is abandoning the Vote Leave campaign.
Warsi said she can no longer support a movement that she believes has become "xenophobic" and "divisive."
"What we've consistently heard over the last two months is that 'the Turks are coming, the terrorists are coming, the Syrians are coming, the refugees are coming, the Muslims are coming'. This is not the type of campaign that we should be running."
Vote Leave initially played down Warsi's switch to Remain, tweeting said that it was not aware that Lady Warsi had even been part of their campaign.
Genuinely puzzled by Sayeeda 'defection'. We weren't aware she was ever part of the #VoteLeave campaign… https://t.co/iBRmfUyti7

— Vote Leave (@vote_leave) June 19, 2016