Brexit: President Barack Obama forthright in his views on the EU referendum in the UK
Comments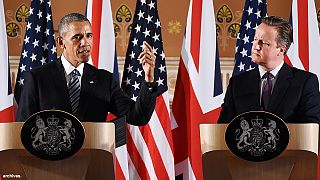 President Barack Obama made his fifth visit to the United Kingdom on April 22. That so-called "special relationship" has extended to his thoughts on what the voters should do in the EU referendum.
He could not have been more explicit as highlighted in an article he wrote for the Daily Telegraph. Britain he said should remain in the European Union.
He even issued the waring that the UK could be at the back of the queue in its trade relations with the US if there was a Brexit.
"Let me be clear, ultimately this is something that the British voters have to decide for themselves. But as part of our special relationship, part of being friends is to be honest, and let you know what I think.
'The United Stages wants a strong United Kingdom as a partner. And the United Kingdom is at its best when it's helping to lead a strong Europe. It leverages power to be part of the European Union.
'The EU has helped to spread British values and practices across the continent. The single market brings extraordinary economic benefits to the United Kingdom, and that ends up being good for America.
'For centuries, Europe was marked by war and by violence. The architecture that our two countries helped build with the EU has provided the foundation for decades of relative peace and prosperity . What a remarkable legacy," he concluded.