Brexit: new polls boost "remain" hopes
Comments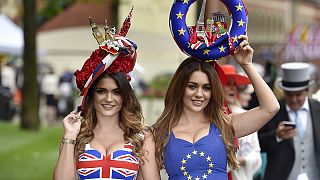 The campaign to keep Britain in the European Union has regained its lead in two opinion polls giving a boost to the prime minister's battle to avoid a historic vote in next Thursday's referendum.
David Cameron now has the backing of a leading right-leaning newspaper, Mail on Sunday which is endorsing the campaign to remain in the EU, according to a tweet by its deputy editor.
The Sunday Times, however, is urging a vote to leave the EU as a way to press for deeper reform which might make the bloc more acceptable for Britain.
Right-of-centre broadsheet The Sunday Telegraph announced on Saturday it is endorsing the vote to leave.
Campaigning is due to resume on Sunday after a suspension following the murder of Labour MP Jo Cox, a strong supporter of Britain remaining in the EU.