The UK's referendum on whether to leave the EU has been littered with claim and counter claim about the benefits of staying or leaving the…
The UK's referendum on whether to leave the EU has been littered with claim and counter claim about the benefits of staying or leaving the bloc.
In an attempt to cut through the propaganda, here we look at 11 ways – positive and negative – Brussels influences daily life in the Britain.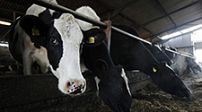 CAP – complete failure?
A farmer is studying how he can protect against volatile food prices by qualifying for green payments from Brussels.
The cornerstone of EU policy is also its most controversial: the Common Agricultural Policy (CAP).
CAP, which represents around 40 percent of the EU's budget, was set up as a subsidy to farmers to guarantee the bloc had enough food and to ensure a fair living for those in agriculture.
Critics have said it causes food overproduction and that taxpayers are hit twice – once to fund the subsidy and again via inflated food prices it causes. It's also blamed for encouraging environmentally-damaging intensive farming.
Experts say CAP has had a negative impact on the environment but that reforms have been successful in addressing some of the problems.
"The system has changed enormously so that there are really no subsidies now for production support," Professor Paul Ekins, from University College London, told Euronews.
In a post Brexit world there is uncertainty on whether the UK's farmers would receive support from Whitehall or be left to the open market. Analysts Agra Europe say whatever the subsidy, it won't be on the same scale as Brussels.
"I happen to think that food security is too important, especially in an area where global population is growing very fast and we're not certain what is going to happen with climate change," added Prof Ekins. "I happen to think it's worth keeping a good farming community and it's worth having subsidies to that effect."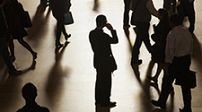 Unions have praised EU working regulations
An office worker, under pressure to meet a deadline yesterday, worked overtime, finishing at 11pm. He'll go into work an hour later, today, at 10am.
EU working rules limit the number of hours EU citizens work in a week, guarantees a minimum level of annual paid level and assures minimum rest periods, as in the case above, 11 consecutive hours every 24 hours.
Unions have praised their impact, even though British workers can opt-out and choose to work more than 48 hours a week.
Critics say the rules are red tape and an example of how Brussels is imposing suffocating regulations on British businesses.
There are also concerns the working regulations affect safety at hospitals, because doctors have to pass on their patients to each other more frequently.
Paul James Cardwell, an expert in EU external relations law at Sheffield University, asked about what would happen post a Brexit, said: "The UK would not be obliged to have these regulations, unless of course there is an agreement with the EU for access to the single market, such as Norway does, in which European law is applied but the UK would have no role in making it."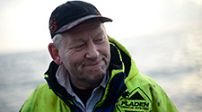 EU fishing policy – widely criticised
A British fisherman, thinking about a career change, is scanning job adverts.
The number of people employed in Britain's fisheries industry fell from 12,275 jobs in 2008, to 12,011 six years later, a two percent drop. However when you look at how this translates into full-time roles, it's fallen more heavily, from 8,567 in 2008 to 7,739 by 2014.
EU's management of the bloc's fisheries – via the Common Fisheries Policy (CFP) – has been widely criticised, accused of causing fish stocks to be depleted, encouraging waste and destroying the environment.
But experts, including Prof Ekins, claim reforms are working. He said national governments should take more responsibility for the overfishing, as it was their ministers who pushed for bigger quotas, sometimes against scientific advice.
Brexit campaigners say leaving the EU would allow the UK to take back control of their waters. But others point out fish do not respect national boundaries and that it would be difficult to police, anyhow.
Professor Ekins, who questioned whether Britain would be anymore conservationist than the EU, added: "If the CFP were to start respecting fisheries science I still think that would be the best way to manage European fisheries, because of the mobility of fish."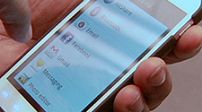 Roamingcharges set to be removed by 2017
A businessman, just back from a working trip to France, Spain and Portugal, is studying his mobile phone bill.
Brussels claims mobile phone roaming charges for calls, texting and data have reduced considerably; they are set to be eliminated entirely by June 2017.
"There you've got a clear logic to benefit in particular business and tourists. You go across a border and you're suddenly finding you have to pay more," said Dr Cardwell.
"Critics would say the UK could propose that on mobile providers [in the event of Brexit]. Well yes but with mobile phones you connect to the local network of where you go. UK law cannot impose that on another country, but EU law, which is agreed, can."
There has been criticism of how long the roaming reform has taken. Others, like the European Consumer Organisation, say real zero-roaming will require major reform of the telecoms industry, to stop, for example, companies limiting roaming rights for frequent travellers.
Meanwhile UKIP MEP Roger Helmer, quoted in the Guardian, said: "Lower prices for jet-setters will mean higher domestic prices."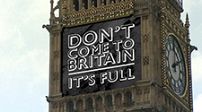 Immigration: a key Brexit issue
An elderly man is told his hip operation has been postponed, the third such delay he has suffered.
Vote Leave campaigners say immigration has put public services, such as the NHS, under strain and driven down the wages of British workers.
They say that as a member of the EU, the country is unable to control how many people come arrive.
Net EU migration into Britain was 184,000 in 2015. The figures are similar for non-EU migrants into the UK, which stood at 188,000 for the same period.
A University College London report in 2014 found European migrants into the UK pay more in taxes than they take in benefits.
The cost to the NHS of visitors and non permanent residents from the European Economic Area has been put at £340 million (438 million euros) a year.
Remain campaigners say Cameron's deal with the EU will help the situation. They add that if Britain voted to leave, the UK might still have to accept the free movement of people, in order to access the single market.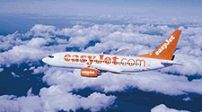 Could we have had low-cost airfares without the EU?
A couple are en-route to the airport, to take a budget airline flight to Paris, for a weekend break.
The UK began liberalising its aviation market in the 1980s, signing bilateral agreements with Ireland and the Netherlands.
While this gave EU policymakers a glimpse into the advantages of liberalisation, the deals were very much piecemeal.
But it was the creation of an EU single market for aviation in 1994 that arguably allowed the likes of Ryanair and easyJet to expand rapidly.
In 1992 only 93 European routes were covered by two or more airlines; by 2011, this figure had risen to 482, according to the European Commission.
EasyJet chief Dame Carolyn McCall said the era of cheap flights would end if the country chose to leave the EU and mean flying would return to being just for the elite.
Dr Cardwell says it's something we now take for granted: "Before deregulation the only airlines were really the national, state-owned ones and air fares were extremely expensive. Consumer choice has increased massively and fares have reduced.
"It's one of things that makes us European. For my students it's entirely normal to think we'll celebrate the end of exams by hopping on a cheap flight to Barcelona, armed with just a passport and a European Health Insurance Card, for emergency treatment, should they need it."
Aviation analysts CAPA say the UK could potentially continue to access the market from outside the EU, like Norway, but there are no guarantees an agreement could be reached.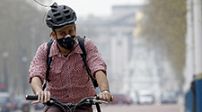 Britain – missing air pollution targets
A cyclist, his mouth covered, is on his way home after a day's work in London.
Dozens of British cities are breaching air pollution limits leading to thousands of premature deaths, according to the World Health Organisation.
The EU sets the limits in its directives and it's then down to Britain to implement those rules by legislating.
Britain is, like many EU states, struggling to adhere to the rules. It led to the UK's Supreme Court telling the government to clean up its act.
The UK, however, has not been helped by a failure at European level to impose fuel efficiency standards, exposed by the Volkswagen emissions scandal, according to Prof Ekins.
He added: "The fact the UK government has lost a case in its own supreme court [over air pollution] shows that if it didn't have those [EU] targets it would be even less likely to take effective action.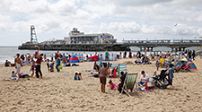 Britain's beaches – better than they were.
A family go to the seaside to spend the afternoon at the beach, perhaps going for a swim.
The EU has had rules in place – via its Bathing Water Directive – to help clean up beaches since the 1970s.
Environmental experts and MPs say Brussels has been a major factor in driving improvements in this area.
Professor Paul Ekins, from University College London, told Euronews: "As someone who used to spend a lot of holidays when I was a boy in Cornwall [prior to introduction of EU legislation], I can tell you it was by no means unusual to find yourself swimming in sewage."
Brexit campaigners would argue the UK is capable of developing its own policy in this area.
"You cannot predict what would have happened," said Prof Ekins. "But there was certainly no government policy forthcoming at that time to clean up the beaches in this way."
He added if Britain left the EU but retained a close relationship with the single market we'd still have to abide by Brussels' rules on bathing water, like Norway does. Except the UK wouldn't have a say on how the policy develops in the future.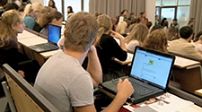 Erasmus'has positive effect'
A student in Bristol is considering which EU country he wants to move to for the second year of his degree course.
More than 20,000 British students spent time in another EU country in 2012/2013 under the Erasmus exchange programme, according to analysis by Kingston University.
As well as access to Erasmus, UK students are also able to study elsewhere in the EU, paying the same tuition fees as locals, according to Dr Cardwell.
"We have the evidence that it has a very positive impact on their degree, on their marks, their intellectual development but also their career prospects," he added, referring to students at Sheffield University.
Brexit could cast doubt over Britain's participation in Erasmus. Not all Erasmus members are in the EU, but Switzerland was suspended after a referendum vote to impose immigration quotas.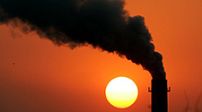 Britain – leading on climate change
Homeowners in a coastal village discuss their latest insurance premium
Increased insurance premiums are just one of the possible impacts on daily life caused by global warming.
So, what is the EU doing about climate change and what would happen in the event of Brexit?
Unlike some other environmental policies, the UK has been at the forefront of persuading Brussels to push for more ambitious targets on climate change, according to Prof Ekins.
He said: "It would be much more difficult for the UK to maintain its climate change legislation if it was outside the EU and if the EU started going soft on climate change policy. Because you'd get politicians saying 'why is the UK so far out in front of what's happening in the rest of Europe, this is bad for our economy, we must cut back on our climate policy.'"
Prof Ekins added the EU had also been influential in getting more reluctant states to impose stricter climate change policy.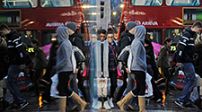 EU rules has seen consumers better protected
A mother realises the pushchair she bought last week for her toddler is unsuitable.
Britain implemented EU rules on consumer protection last year. It does things like allowing consumers to return goods they don't want up to 14 days after purchase, extending it from the seven days previously.
Other notable consumer rights protection originating from Brussels is around passenger rights. It means if your flight is cancelled or arrives more than three hours late you may be entitled to compensation.
In the event of Brexit, consumer rights legislation would have to be replaced by parallel rules originating from London rather than Brussels, according to Deloitte report.
"Consumer rights to use the travel example, you'll see the posters at the airports saying what your rights are under EU law if your flight is delayed or cancelled and so on.
"It makes sense to have these at European level rather than national level.
"We don't always identify them as EU law because directives from Brussels takes effect as an act of parliament. It's national law but it came from EU law. "