First NYE sexual assault case comes to trial in Germany
Comments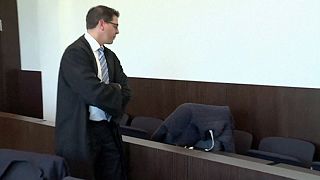 The first sexual assault case relating to a string of alleged attacks on New Year's Eve in Cologne, Germany has come to trial.
A 33-year-old Moroccan man has appeared in court in nearby Duesseldorf. The attacks that night were blamed largely on foreigners fuelling a nationwide debate over immigration policies.
The defendant, identified only as Toufik M., is accused of being part of a group of 15-20 men who surrounded a woman and groped her.
Cologne authorities have received more than 1,500 criminal complaints, about a third alleging sexual crimes.
Germany: Minister says deportations possible in Cologne sex-assault case: https://t.co/EswD1qWExN via AP</a></p>&mdash; The Denver Post (denverpost) January 7, 2016