Syrians flee to Turkish border as government forces close in on Aleppo
Comments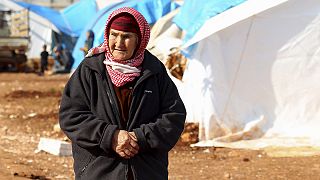 At least 15-thousand Syrians have fled an intensifying assault around the city of Aleppo
Crowds of people have been massing at the Bab al-Salam crossing on the Turkish border.
With the frontier gate shut, rights group Amnesty International is calling on Ankara to let in those escaping the latest violence.
Syrian government troops – backed by Russian air power – have encircled the countryside north of opposition-held Aleppo and cut off the main supply route linking the city to Turkey.
Ankara said it suspected the aim was to starve the population into submission.
Russia's intervention has tipped the war in favour of President Bashar al-Assad, reversing gains rebels made last year.
Aleppo would be the biggest strategic prize in years for the Assad government.