Private gun adverts to be prohibited on Facebook
Comments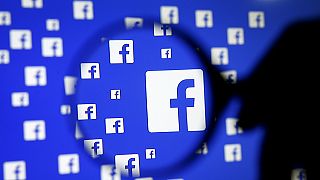 Private firearms transactions coordinated on Facebook or its Instagram photo-sharing service should become a thing of the past under new measures announced by the world's biggest online social network.
Groups advocating increased gun control have applauded the policy which reinforces restrictions on person to person gun sellers already imposed by Facebook.
Previously private firearms sellers had been prohibited from advertising "no background check required," or offering transactions across US state lines without a licensed dealer because Facebook said such posts indicated a willingness to evade the law.
The new ban updates Facebook's regulated goods policy, introduced in March 2014, that banned people from selling marijuana, pharmaceuticals and illegal drugs.
Facebook Announces Stricter Policy on Firearms Sales https://t.co/ky9QAvDVBKpic.twitter.com/dlzENDyRvN

— Voice of America (@VOANews) 30 Janvier 2016
It comes as the United States debates the issue of access to guns after a string of mass shootings.
President Obama has announced a series of executive actions to tackle gun violence and he has urged social media firms to clamp down on firearms sales organised on their platforms.
Licensed gun retailers will still be allowed to promote their services on Facebook although no transactions should be made on the site.
Gun control has become a potent, polarising issue in US politics. The Second Amendment of the US Constitution guarantees the right to bear arms, a right that is fiercely defended. Congress has not approved major gun-control legislation since the 1990s.
The debate is however likely to take a backseat to concerns over immigration and homeland security in November's presidential election.