CONMEBOL elect Dominguez as new president
Comments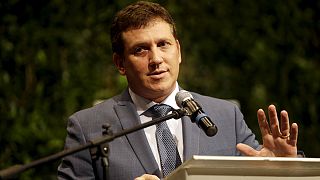 The confederation for South America football has a new president.
Alejandro Dominguez of Paraguay was the only candidate and received all 10 votes from the 10 member federations to become the fourth president of CONMEBOL in three years.
Dominguez stepped into the positions after his three predecessors were all implicated in a bribery scandal concerning marketing contracts for the Copa America.
He said: "I truly agree with you, we can not be in a worst situation, so again, I believe that, anything could happen from now on has to be good."
With his election in the Paraguayan capital Asuncion, 44-year-old Dominguez automatically became a FIFA vice president and member of its executive committee until May 2019.