Denmark expels top student for working too many hours
Comments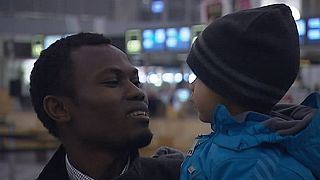 Denmark has expelled a top undergraduate for working too many hours.
The country allows non-EU students to work up to fifteen hours a week at part-time jobs, but he exceeded that by 90 minutes during some weeks.
Marius Youbi, a 30-year-old electrical engineering student unsuccessfully argued that averaged over the year he had not breached the limit with his cleaning job.
His university brought forward his exams. He passed them all with top marks before flying back to his home country of Cameroon.
Aarhus University wrote the immigration authorities to complain about the decision, describing Youbi as one of their most talented students.
Youbi himself described himself as sad to lose the work he had invested in his studies and life in Denmark but said he was hopeful of returning one day.
Your loss Denmark; Mr Youbi is certainly every other country's gain. #globaleducation, #needengineershttps://t.co/4diTbofEOQ

— Andrea Papan (@andreapapan) January 8, 2016