EU accuses Poland's Law and Justice of media grab
Comments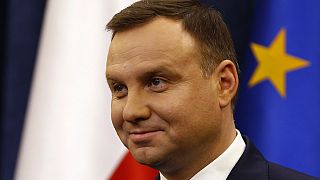 The European Commission has sent letters to the Polish Justice and Foreign ministers asking for explanations about a new media law.
The new Law and Justice government is busy asserting control over various branches of the state and still smarts at the role it sees the EU played in its electoral defeat in 2007. It wants more autonomy from Brussels, and the new media law asserts Treasury powers to appoint managers of state television and radio, contrary to EU media freedom rules.
Law and Justice has already changed the formation of the Constitutional Court and the rules governing it, which is also of concern to the EU executive, and its policy announcements have already triggered street protests and a plunge from its election poll numbers.