Jean Asselborn fires warning to Poland
Comments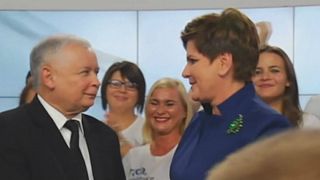 Jean Asselborn Luxembourg's Foreign Minister has fired a warning to Poland's ruling conservative Law and Justice party against going down the path of dictatorship.
His country holds the rotating EU presidency. He said the EU may need to act.
Prime Minister Beata Szydlo and her cabinet took office after the Law and Justice party – the PiS – secured an outright majority in both chambers in November's elections. The lower chamber passed a contentious constitutional court law amendment on Tuesday.
Lawmakers say the move was needed because a previous amendment – passed by the former parliament – partially violates the constitution. The party has dismissed criticism it undermines Poland's democracy.
Among those who have been critical of the new government is Lech Walesa the leader of the Solidarity trade union which ended communism in Poland.
He told one media outlet that he believed the government acts against freedom and democracy and that it ridicules the country in the world.