All hostages are freed after a botched robbery in northern France
Comments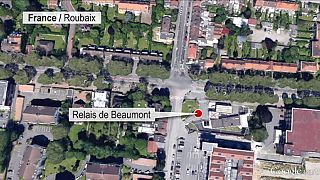 A hostage taking incident in the northern French town of Roubaix appears to be over.
Police have reported one gunman as dead and another arrested. All hostages have been freed.
At first there were fears the incident was linked to a terrorist attack but police quickly ruled that out. It now seems to have been a robbery in which a bank manager and his family were victims of a botched kidnapping by a group of armed men.