South Korea reports 10th death from MERS
Comments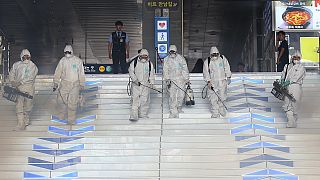 South Korea reported on Thursday (June 11) a 10th death from Middle East Respiratory Syndrome, also known as MERS.
Some 3,800 people were kept isolated following possible contact with infected people.
The disease has sparked panic in the capital Seoul, where the subway is being fumigated every day. More than 2,600 schools and kindergartens across the country have been closed to be disinfected.
With 122 cases so far, the outbreak is the largest outside Saudi Arabia. It began in May 2015, when a 68-year-old South Korean businessman travelled to the Middle East and contracted the disease.